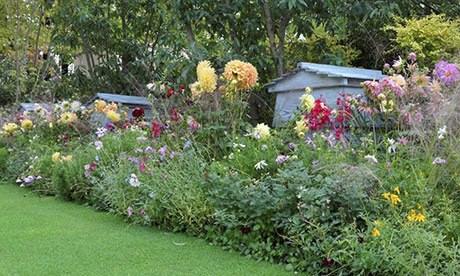 Traditional beehives are a feature of Paul Hervey Brooks' garden What We Are. Photograph: Jonathan Ward
With the garden show season coming to a close in England, it's still going strong elsewhere in the world: in Japan, the Gardening World Cup is now in its fourth year: each year there's a theme, and this year it is world peace.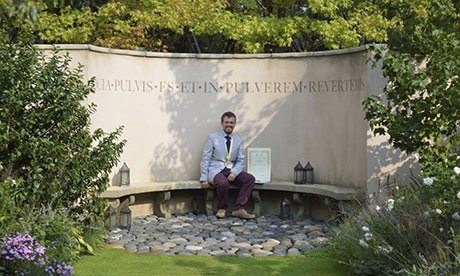 Paul Hervey Brooks in his show garden What We Are. Photograph: Jonathan Ward


Crowned by the Japanese as "the prince of British gardening", Paul Hervey Brooks won gold and the prize for best planting for his garden entitled What We Are. The garden, which features a sweeping mixed herbaceous borders and a nectar bar with traditional beehives, takes inspiration from classic English gardens and is designed to be a space to sit and contemplate.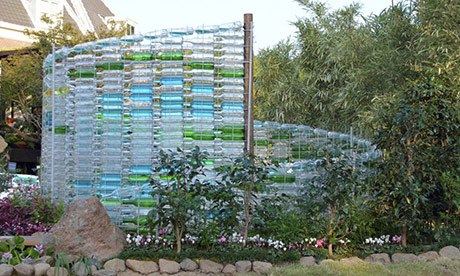 Bayley LuuTomes' glass bottle sanctuary. Photograph: Jonathan Ward


With other designers from all over the world submitting designs every year, it is especially exciting to see up-and-coming talent gaining formal awards and admiring views from the gardening public. Bayley LuuTomes of New Zealand designed a what he calls a fusion garden, combining aspects of his Asian heritage and his love of the outdoors from the country he calls home, New Zealand. The main structural element is constructed from glass bottles, which create a space to retreat into, sit in and relax with friends around a fire, perhaps while having a glass of your favourite wine – then the bottle could be added to the wall.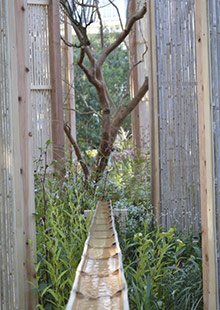 Introspection by Lim In Chong. Photograph: Jonathan Ward


Lim In Chong from Malaysia, took the inspiration from the Japanese garden style called Hako Niwa, which takes a very small garden and turns it into an entire world, created to be looked at from several points. The garden, named Introspection, was surrounded by a tall split bamboo enclosure that only had two entrances: this approach was unique (at least to western eyes) and made the garden feel much larger than it actually was. This little jewel box of plants won gold and the top award of best in show.
The show's venue, Dutch theme park of Huis Ten Bosh, is located close to the southern tip of Japan, just south of Nagasaki. Huis Ten Bosch is a residential-style resort built after a mediaeval 17th century Dutch town. This spacious 152-hectare resort, roughly the same size as Monaco, is striving to become the top flower resort in the world and flowers in full bloom can be found all throughout the year.
• Jonathan Ward is founder of Ginger Horticulture and an RHS Trials Committee member