If I had to pick a favourite season it would be autumn. I love the colours, the smells, even the promise of winter and of course the excitement of a new year ahead. But there is a chance we will be leaving this garden within the next 12 months, so watching it morph from the blues and pinks of high summer into the yellows of autumn and on into winter's fallow scene is all the more precious.
Even with a mind on moving, in spring we undertook a radical overhaul of the garden – which actually belongs to my mother, although we share the gardening – to thin, rationalise, feed and mulch the plants. Some areas have been more successful than others, but on the whole the garden looks little changed in terms of density to previous years; it is perhaps just easier to manage and prop the more wayward back-of-border plants to ensure that the planting looks its best for as long as possible. Rudbeckia 'Herbstsonne' is a key offender, its tall stems prone to pitching forward and crushing more delicate specimens.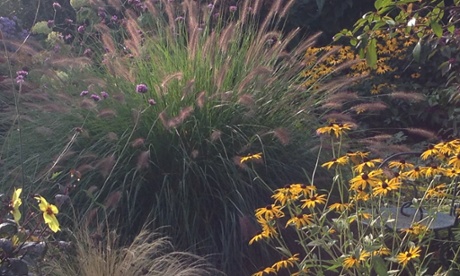 A few gaps steadfastly refused to knit over, even into July and August, typically around plants that look unnatural if a pot is placed alongside as a temporary fix. The veronicastrum were not as tall as in years past and had a bit of a sulk after moving. Their vertical form is difficult to soften against a gap in the border, but eventually the galega (goat's rue) which was also slow to recover its normal vigour fluffed out with the help of a liquid Maxicrop feed: its glaucous leaves blurred the vertical lines of the veronicastrums. The phlox, on the other hand, could not be stopped. A very old clump that I'd split and divided put on so much growth it was almost the same size as the original by mid July. The same goes for the crocosmia, even though I eliminated more than three quarters of them back in March, resulting in many buckets full of knobbly unwanted corms.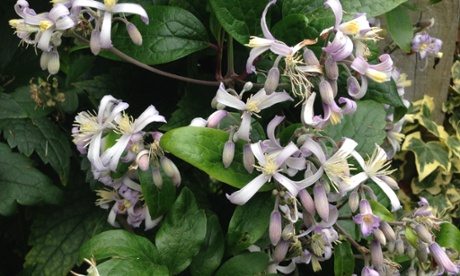 We hauled several clematis into new positions as well, and despite having a reputation for being tricky, they are remarkably resilient. They take relocation, even when in growth, extremely well; as long as they are given a severe cut and generous watering after replanting. Any little snippets accidentally left behind generally carry on growing too, so the plan to reduce their quantity backfired and their numbers are now almost doubled. Knowing this – and knowing how many of the other perennials have behaved after relocation – means there is a possibility that we can take the garden with us when the time comes for my mother to move, at least in part.
So, although the house search continues, we carry on and garden as if there will be no move. We will plant the winter pots in the next few weeks with seasonal colour and bulbs, and in the spring we will cut the garden down as we always have. You cannot simply just stop caring for a garden because you may not see the next season.
• Kate Gould is an award-winning garden designer and a regular exhibitor at the Chelsea flower show