A small tree, beautiful flowers, colourful fruit, interesting bark, elegant foliage and excellent autumn colour. It all sounds too good to be true doesn't it? I'm not referring to an acer or a sorbus. The family of trees I am referring to is one far closer to my heart.
Lindera are (for me, at least) the best small trees around. I didn't become acquainted with these trees until I started my job at Crûg Farm Plants, but I quickly fell head over heels in love with them. I regularly drag unsuspecting customers into the walled garden to see a plant of Lindera triloba which looks good at absolutely any time of year. At the moment it is golden with hints of coppery orange: it is holding onto its globose green fruits and already you can see where next year's small yellow flowers will bloom in February.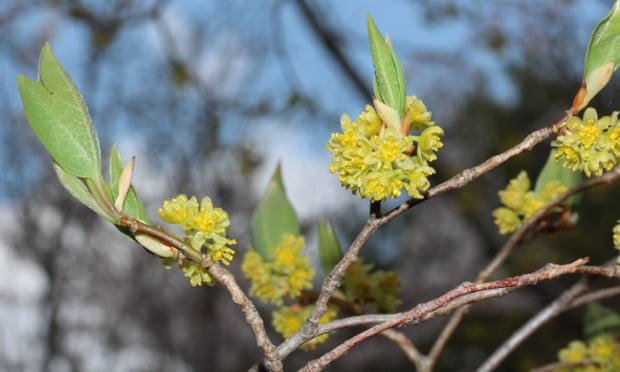 Lindera (commonly known as spicebush or spicewood), are interesting on quite another level, too. They are members of the Lauraceae, which means they are closely related to some of my beloved "fossil plants". In fact a member of its genus, Lindera rottensis, has a fossil record that's at least 20 million years old; which means they have been on this planet about 80 times longer than the human race.
One member, Lindera benzoin, has been used for centuries by the peoples of North America. Both the Cherokee and Ojibwa used it to flavour meats and one of its many names is spice bush. When crushed the leaves, fruit and twigs smell strongly of an incense called benzoin or frankincense from Java, hence Linnaeus gave it the species name benzoin. Lindera was named for the Swedish botanist and physician Johann Linder.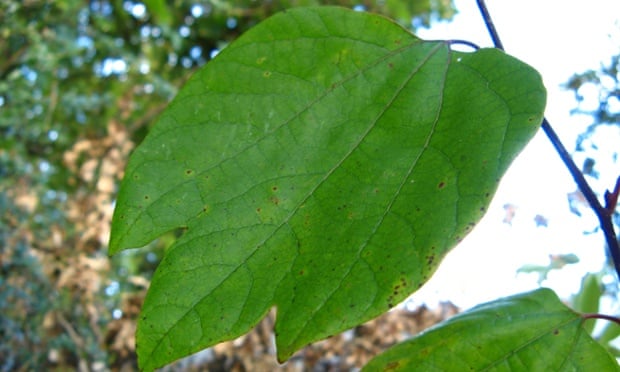 There is so much variety within the Lindera family, with about 100 species currently described. Very few have made it to British cultivation so far, which is a shame as each and every species stands out from the next. They resent alkalinity so need to be grown in acid conditions. They also enjoy a hot summer and most will do fine in a cold winter, so plant them in full sun or at least a warm spot in the garden.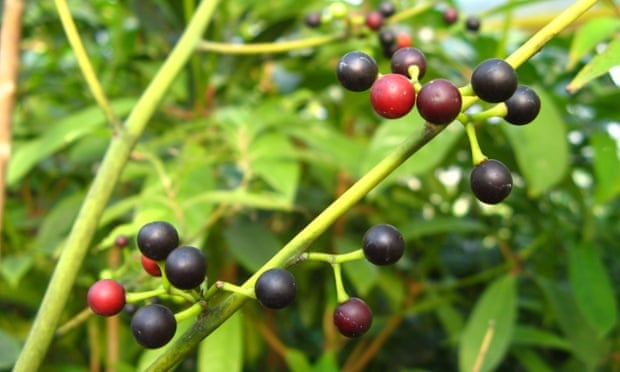 Brightening up the spring, Lindera obtusiloba not only has the family characteristic of flowering on bare stems, in the same way that Cornus mas (the Cornelian cherry) does, but it retains its interest much further into the year. It flushes purple in its new growth soon after the flowers and with large leaves for a lindera, three-lobed and rounded, the interest continues well into the summer.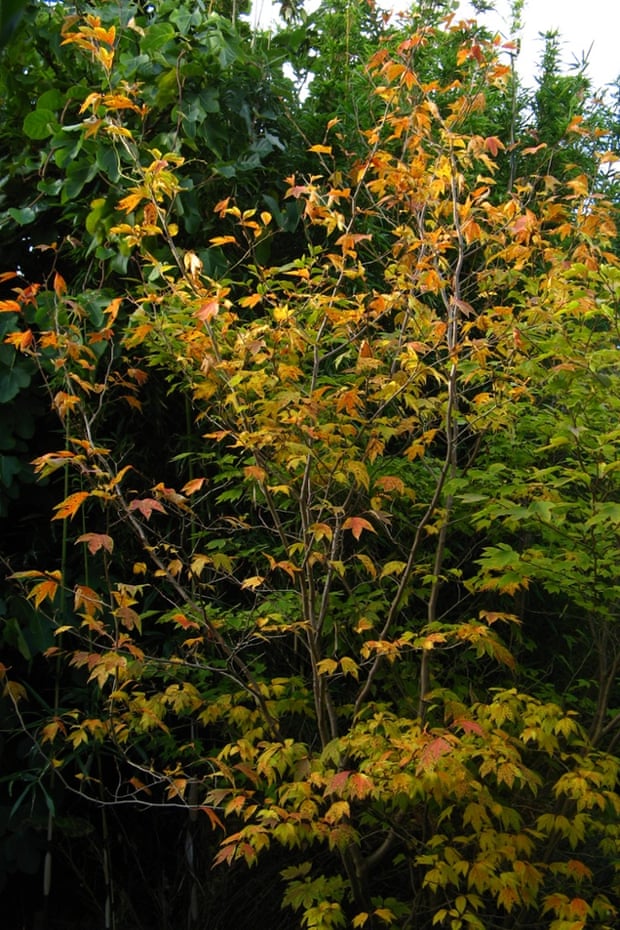 When seen against a blue summer sky, the leaves of Lindera tonkinensis remind me of children's tissue paper collages, or stained glass, intricate with gingery veins. It is proving to be a slim elegant tree, upright in habit with its brittle branches held alternately along its narrow trunk.
In autumn the demure Lindera metcalfiana comes into its own, bearing single seeded drupes of black and red like shining beads held on bare green stems. To see this spectacle you will need to plant them in small groups, as the buttermilk-yellow female flowers in early spring need a male around to pollinate them.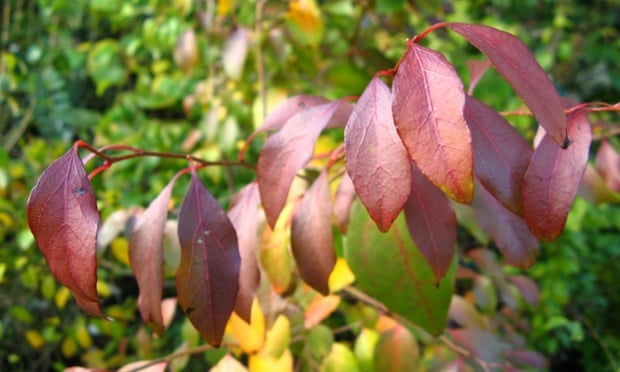 Multistemmed and multi-hued in autumn, Lindera praecox is more large shrub than small tree. Its transition from bright green through deep claret red to sunshine yellow is one of the most spectacular autumn displays I know. Then in the depths of winter the scarlet young stems of Lindera angustifolia rival any dogwood I have seen. Willowy in habit but without the willows thuggish tendencies, it's graceful to the core.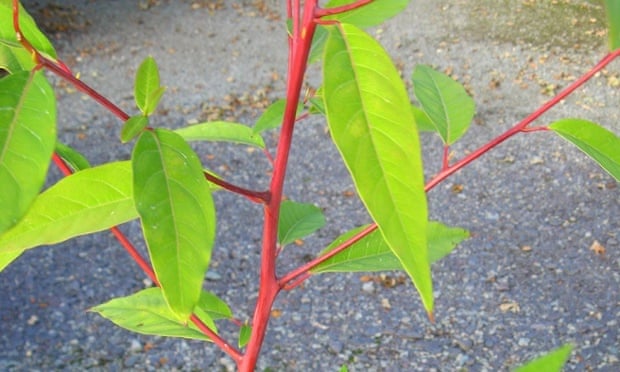 Do you understand now why Lindera has my heart so firmly in its grasp?
• Robbie Blackhall-Miles is a modern day plant hunter's propagator and gardener. He is personally interested in ancient families of plants and blogs about these on his website Fossil Plants. He also tweets as @fossilplants.