I love receiving homemade presents from friends and family at Christmas. I'd be hard pushed to buy socks as comfy, warm, or great for gardening in as those knitted each year by my mother-in-law. But I prefer to take inspiration (and materials) from the garden to rustle up a few make-your-own goodies for the festive season. Here are a few ideas to get you started.
Let there be seed
I have a huge stash of home-saved beetroot, kale and carrot seed from this year, so it made sense to pass some of it on to green-fingered friends. Using the most common-sense method of envelope making I could find, I made some of my own little festive parcels. As I was wondering how to decorate the newly-made packets, I noticed that the hydrangea blossoms in the vase on the table had all but dried out. Perfect. Apparently these pretty little flowers are one of the easiest to dry as they all but do it themselves this time of year. They are ideal for homemade card making to boot.
Making an imprint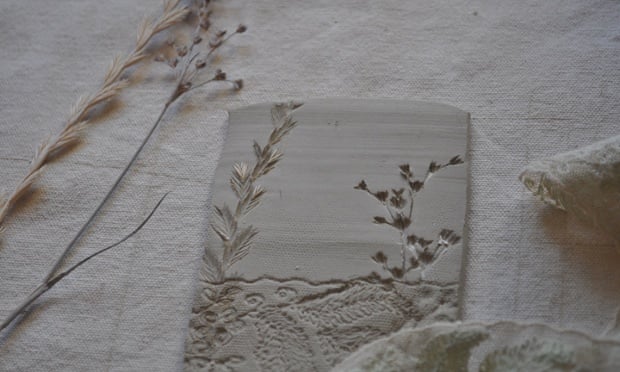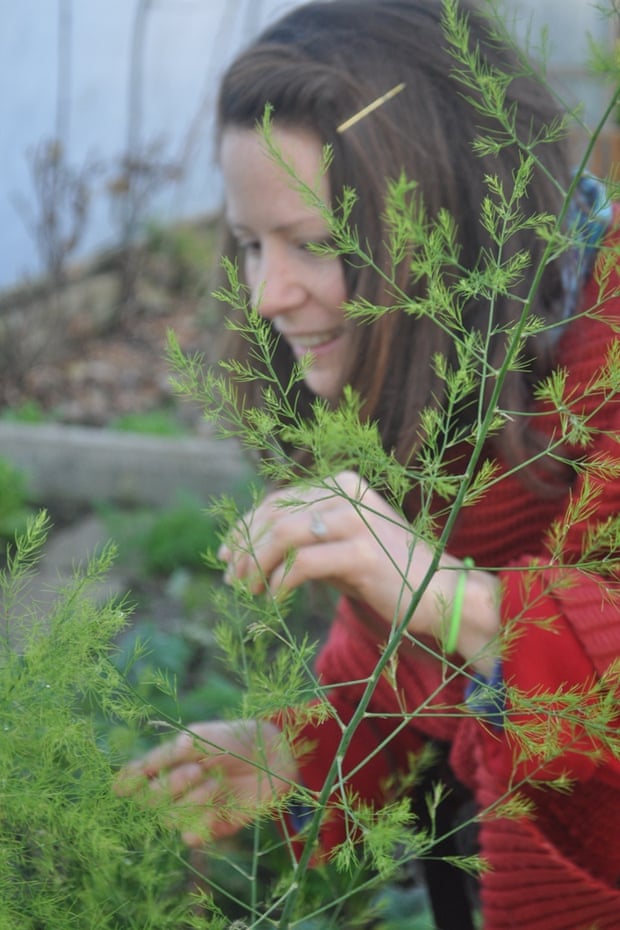 Local ceramicist and artist Joanne Bond makes the most fantastic tiles, pots and sculptures featuring leaves, grasses and seedheads (and we know how I feel about seeds) so I figured she'd be just the person to help me see what other present-making possibilities I could rustle up.
As we wandered around my garden, Joanna picked out strawberry leaves, fern, some feathery asparagus foliage, a fennel seedhead, rosemary and sage for us to play with. When you're looking to make an imprint in potters clay, you want material that has a good vein but not too thick a stem, she tells me. Dried grasses are also great to work with and make a nice impression.
Now, Joanna is a professional whereas I have no experience whatsoever of fettling, wedging, jigger jolly, or indeed any of the other saucily named ceramist tricks of the trade. Plus, I'm going to have to make do with air drying clay which is available for a few quid for any arts supply shop – so the question is what sort of results can I get at home with this? I'm rather pleased with them, actually.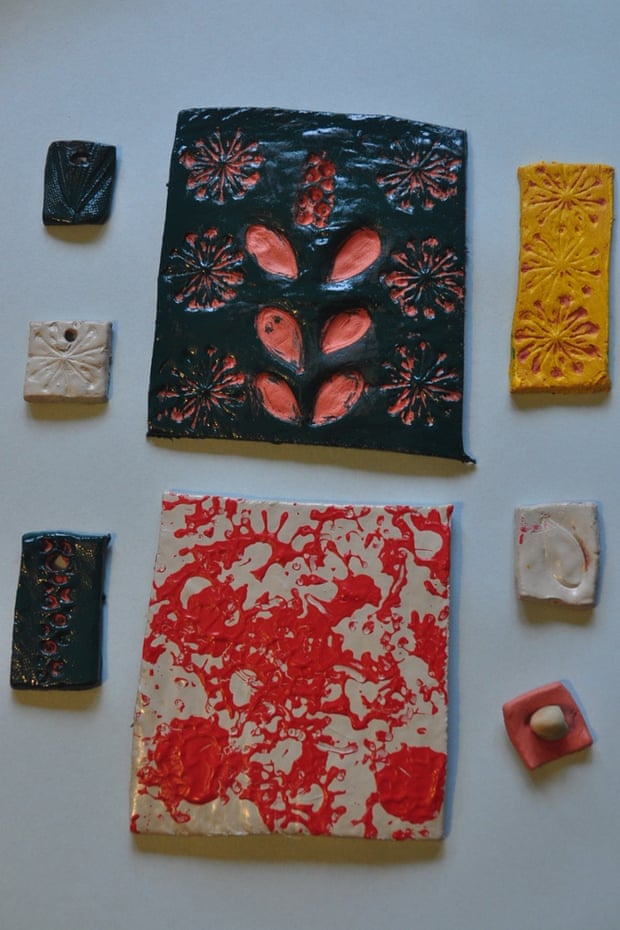 The clay is easy to roll out and work with, and after experimenting with different materials and shapes, I have a stab at making tiles, necklaces and pieces that I can attach decoratively to home-made Christmas cards. To make my imprint I plump for rosemary, a small type of cone and some of the seeds I've saved this year – pumpkin, dwarf french bean and pea all give good results. While a poppy seedhead with its snowflake-like print makes an excellent stand-alone addition.
Once dried (which happens virtually overnight) I simply splashed on a bit of colour using a combination of gloss paint and acrylics I already had, and they are good to go. I've had so much fun doing this I'm going to make more.
Coasters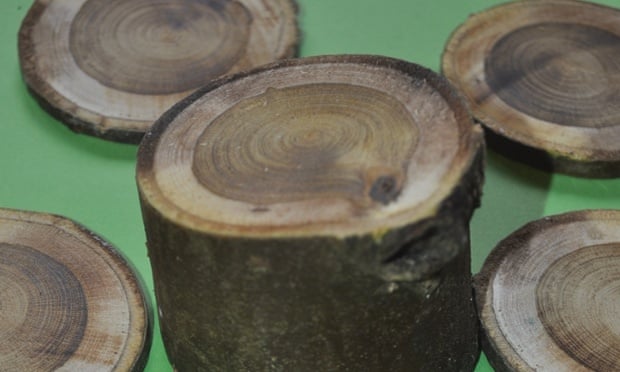 We had to lop some thick branches off a laburnum tree (also known as golden chain) some time back and the wood with its attractive colours is perfect for this purpose. Yes, this tree is poisonous, but as long as you're not planning to lick the coasters then I wouldn't worry about it.
We used a mitre saw to slice the wood: I say we – I'm frankly more than a bit scared around electrical saws, so my partner Chris did this. Hand sawing would also work just fine – it'll just take longer and require more sanding down afterwards. You could use any type of wood from your garden but I think it looks best with the bark left on. They don't have to be varnished, but if they are they should last for years.
Herb pots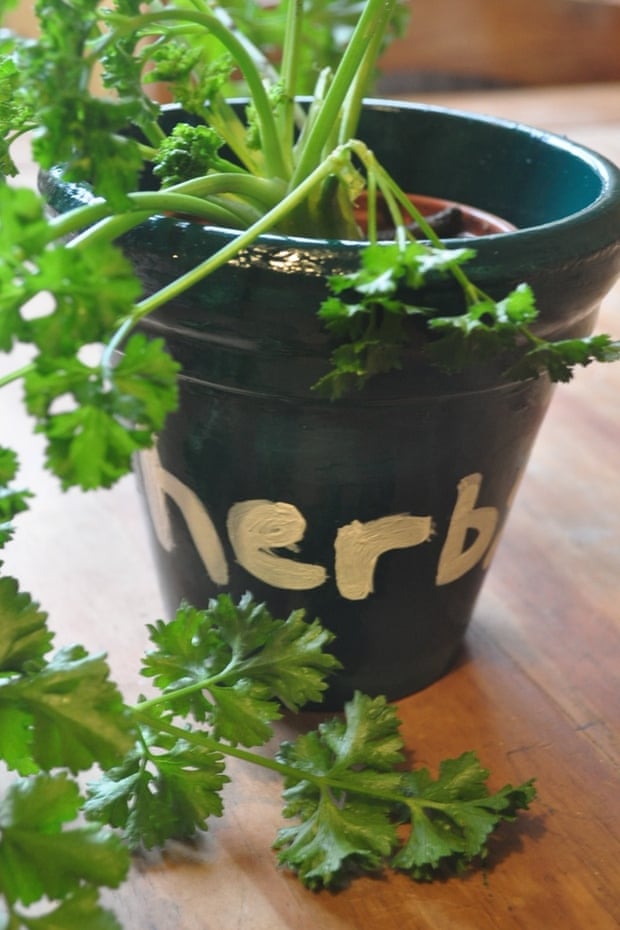 My parsley has self-seeded all over the place, so rather than get rid of the excess plants I decided to turn them into presents. I brushed off a couple of old terracotta pots that have been gathering dust – and slapped on some spare gloss paint I had kicking about. You could also use an appropriately-sized tin can or plastic container instead, or indeed a variety of different herbs. As I didn't have a suitably sized stencil; I decided to hand-paint the word "herbs" on the side – which looks just about neat enough to get away with.
What experiences have you had of making Christmas presents from your garden or foraging for materials? I'd love to hear your ideas and suggestions.