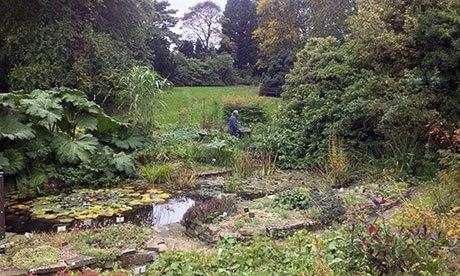 Moorbank botanic garden in Newcastle Upon Tyne. Photograph: Betsy Everett
Time is running out for Newcastle upon Tyne's botanic garden, home to a collection of rare plants once used for research into projects as diverse as water conservation and drugs for dementia.
When the city's university leaves the Moorbank site it has occupied for 90 years, heating to the five glasshouses will be switched off, visitors turned away and, say the volunteers who are fighting for renewal of the lease, a valuable resource in the heart of the city will be lost.
The Friends of Moorbank, who work alongside university ground staff to maintain the site and host public open days, say their requests for consultation with the Freemen of the City, who own the leasehold, have been ignored.
Leading the Friends' campaign is former senior civil servant Eileen Killing. She helped project-manage government legislation on benefits reform and the minimum wage. But the battle for Moorbank, she says, is in a different league.
"We have asked to meet the Freemen but we've just been ignored and our correspondence goes unanswered," she said.
The university says around 50% of the tropical plants will find homes with other research institutions. The rest, argues Killing, will simply languish once the heating is turned off at the end of November.
"It would be a tragic loss, and there's no need for it," she said.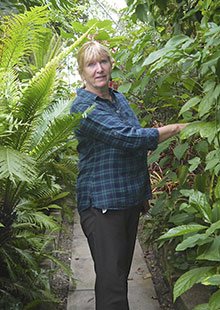 Eileen Killing is leading the campaign by the Friends of Moorbank botanic garden. Photograph: Betsy Everett


The Friends have drawn up a business plan for a partnership between themselves, the Freemen, and Northumberland College, whose Kirkley Hall site provides post-16 and adult education. The college would take over the lease.
They've had support from the Sainsbury Trust and the city council, owners of the site. In September the council agreed to offer expert advice "to encourage long-term public access to the gardens and open space", but have not taken it forward.
David Wilson, vice chairman of the Freemen, says they are negotiating with the university over the future of the gardens and glasshouses.
"We don't need a third party. We manage 1,000 acres of the Town Moor which is accessible to the public, so managing this site would hardly be a problem for us," he said.
When asked about whether the heat to the glasshouses would be switched off, Wilson said: "It is not our intention to maintain the glasshouses." When asked specifically if this meant turning off the heating, he said: "It will be switched off."
No decisions would be made about public access, or the further development and maintenance of the garden, until the university had left at the end of November.
"By then it will be too late," said Killing. "The heating in the glasshouses will be turned off and the remaining plants will die."