"They can't be hardy, they look way too exotic to survive in my garden!" exclaimed my friend. I promised her faithfully that if they didn't survive the winter I would come and do her garden for a week. We were discussing roscoea, in particular Roscoea purpurea f. rubra.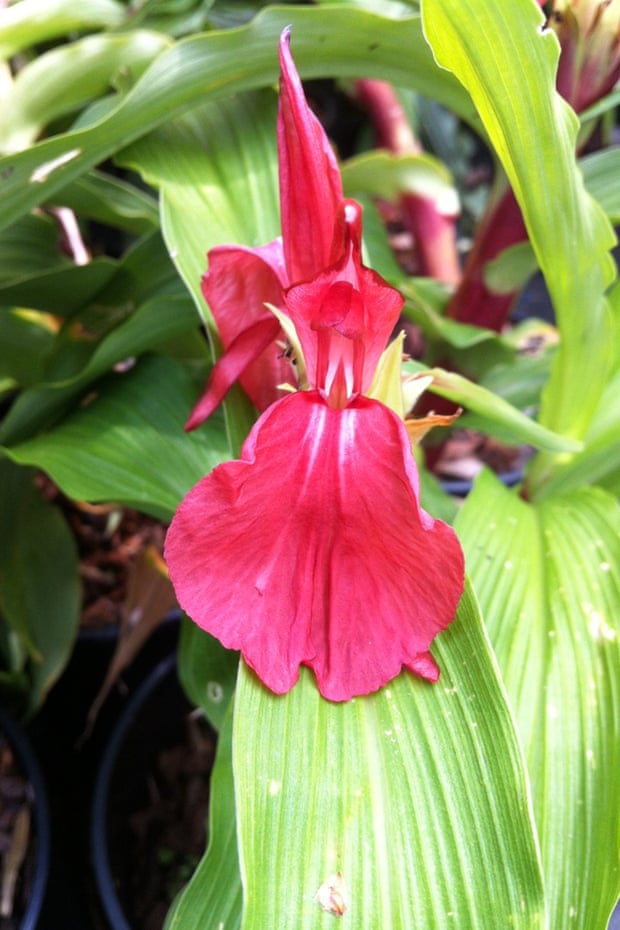 With deep carmine flowers which are delicately thin – like tissue paper – and long strappy leaves creating a dark red pseudostem, it is no wonder she couldn't believe the plant was hardy. Yet, coming from the high Himalayas and China, there is little chance of roscoeas not surviving a British winter. Their flamboyant flowers fool people too; those lacy bits aren't all petals. In fact some of them are modified stamens called stamenoids. The pseudostem is actually just made of extended leaf blades, as the stem itself has become a shortened rhizome sat atop tuberous roots under the ground.
The genus was named by Sir James Edward Smith after his friend William Roscoe, who was a leader in the abolition of the slave trade and the founder of the once Liverpool Botanic Gardens. Like many of his era, he was a collector of treasures and had a particular interest in zingiberaceae, the ginger family, to which roscoea belongs. Found growing in woodland margins in the wild, they will take full sun to part shade. If grown in too much shade, the pseudostem gets very long, which causes them to lose their rigidity and the plants end up falling over.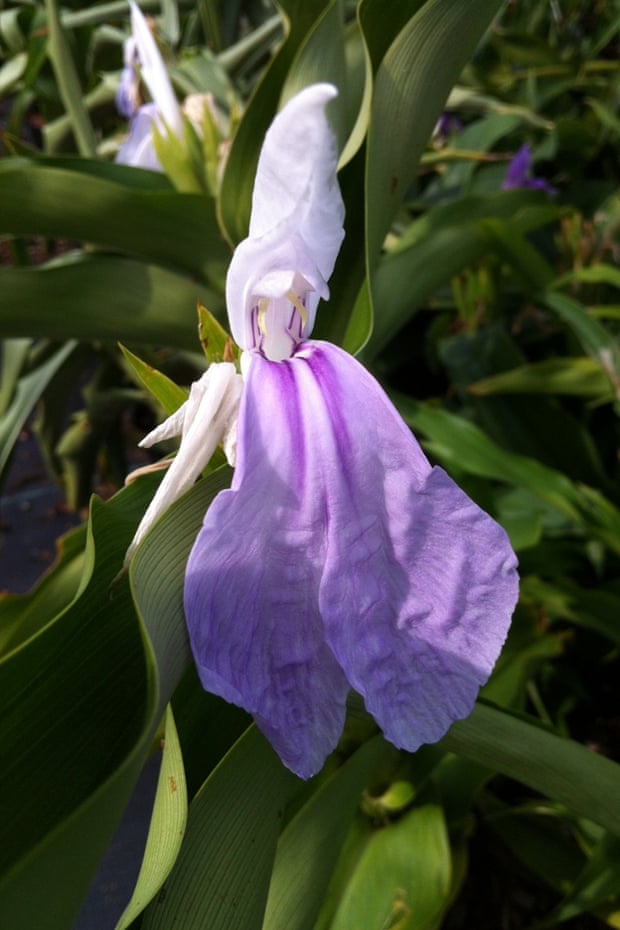 With about 20 species, there is certainly some variety to choose from and there are many cultivars and hybrids too. My favourite is the hybrid R. x beesiana because of its pale yellow flowers sat atop a slim mass of pale green leaves. Then, following closely on its heels, there is R. scillifolia f. atropurpurea, a shorty by the standards of the others. Nearly black in colour and again very slender, it flowers earlier than the rest and will grow in quite an exposed site.
Then there is the positively chunky R. purpurea, which flowers with large orchid-like blooms. It enjoys a brighter site and well drained conditions. The species name, purpurea, relates to the pinky-purple colouration of these flowers. Being the type species for roscoea (the one used to describe the whole genus) it has been in British cultivation since the early 1800s and has produced many garden varieties. In fact the RHS plant finder lists more than 40 cultivars and hybrids of it.
The new kid on the block is R. cangshanensis, described as recently as 2000. It is another shorty, with deep pink flowers that show off those modified stamens well. Ideal for a sunny bank and, if planted deeply, it will survive very cold winters as it hails from altitudes of over 2600m in the mountains of Yunnan, China.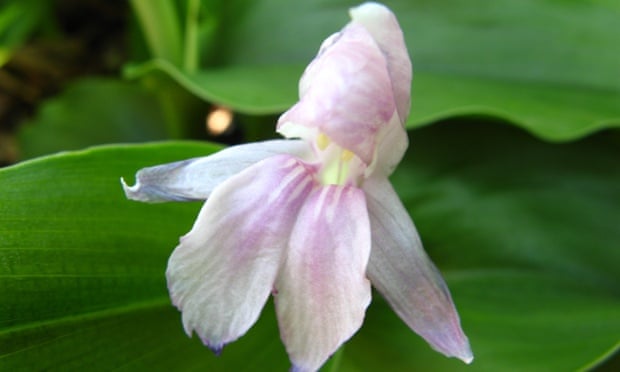 I will be spending rather a lot of time in my friend's garden next year, although it will be to admire her flowering roscoeas, not because they never made it through our winter. I will also guarantee that when they do flower she will be compelled to plant more of these exotic wonders from the Himalayas.
• Robbie Blackhall-Miles is a modern day plant hunter's propagator and gardener. He is personally interested in ancient families of plants and blogs about these on his website Fossil Plants. He also tweets as @fossilplants.