I've learned a huge amount in the time I've been learning to do without the garden centre but by far the biggest revelation has been the saving of seed. Once I'd cut through all the technical jargon and dismissed the naysayers, I was amazed at how straightforward most of it actually is. But even better, oh so much better than that; I've discovered how precious properly home-saved seed is. For me the question is not why save seed, but why on earth would you not?
I had heard that seed adapted to the microclimate of your back garden, allotment or window box, but I had no idea how effective and easy to grow it would become. The germination rates from my hand-collected seed have been startlingly high (and fast) and the resulting plants remarkably hardy and seemingly more resistant to pests. I am convinced that saving your own enables you to create the best seed possible for where you live. Of course, this is hardly new knowledge; seed saving used to be an integral part of the gardening calendar before we became so reliant on buying it all in.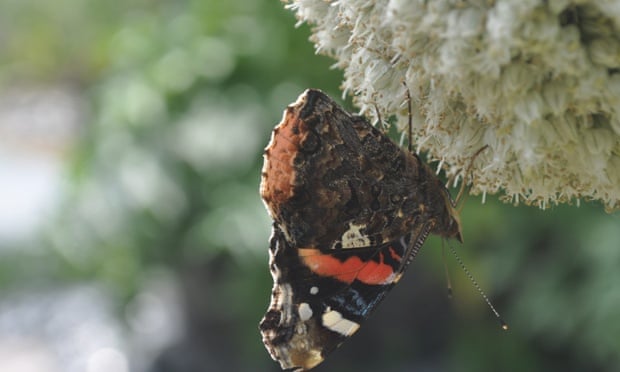 Many cultures believe seed is precious, and thankfully there's a growing movement around the world, from Vandana Shiva in India, Arche Noah in Germany and the Netherlands to homegrown grassroots initiatives like the London Freedom Seedbank, which was born of a desire to help reskill people in the old art of seed saving. Liberty, self-determination, independence, sovereignty and choice – call it what you will, but there's a very good reason many of these groups have a campaign for freedom at their heart.
Seed diversity has been hit dramatically in recent years, and saving your own also enables you to assert your right to grow a wider range of plants; to maintain older varieties and to help build greater resilience. To find out about the wider ramifications, I'd recommend watching the excellent film Seeds of Freedom.
Of course it's not realistic to save all your own seed yourself, even if you had the space and time to do so – which most people don't. This is where seed swapping and sharing events come into their own: not just for the physical act of exchanging some of your stock for a booty of exciting new varieties, but also for the support network and knowledge sharing you get. That's why I jumped at the opportunity to take part in the Great Seed Festival in London a few weeks ago.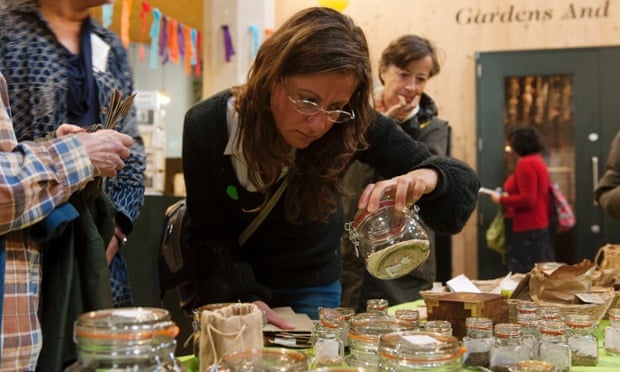 I turned up armed with a stash of my 'Autumn King' carrot, 'Bolthardy' beetroot, 'Red Winter' kale and amaranth seed which I collected this year. My first port of call was the Heritage Seed Library stall, where the swap was taking place. I felt a bit like the proverbial kid in a sweet shop rifling through the many old varieties on offer. Next year I'll be enthusiastically growing (and saving seed from) tomato 'Hillbilly', 'Loo's Tennis Ball' lettuce, 'Boothby's White-Skinned' cucumber, 'Caribbean' pumpkin and 'Golden Sweet' pea. I also couldn't resist trying out an original variety of hairy beetroot from the 1800s called 'Covent Garden' (presumably because that's where it was from). I'm not sure how I feel about hairy vegetables of any kind, but curiosity got the better of me.
A word to the wise; if you catch anyone shaking their head or describing seed saving as hard, unless they are talking about sweetcorn (in which case they have a fair point), then politely (or otherwise) make your excuses and walk away (quickly). Yes, you need to follow some certain rules to end up with good quality seed. Yes, some plants are easier than others to save from; but otherwise it's all perfectly achievable.
Of course it's sensible to first start with the easiest contenders – peas, french beans, radish, tomato, peppers, salad leaves and flowers. But you'll find it's only a small step up to almost everything else. There are many good books on the subject, but the most comprehensive I've come across so far is Andrea Heistinger's The Manual of Seed Saving which covers everything you could possibly want to know.
More and more gardeners are realising the importance of saving their own seed and during the course of making these short films, I've met many inspirational people that are doing their own bit to spread the word (and the seed). From seed-swapping events and festivals through to indigenous wildflower planting projects and seed bombers it is clear that a revival is well and truly under way.
• To watch more of Kim Stoddart's Let's Get Seedy videos, click on the links below:
Video: A debate on the politics of seed saving

Video: Getting started with seed saving

Video: How to make a seed bomb