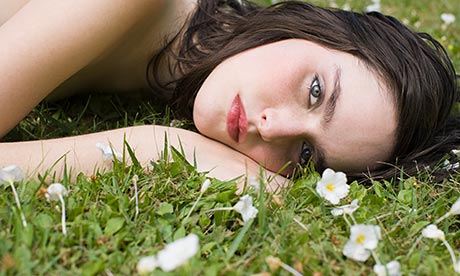 Photograph: Getty Images/Image Source
I went on holiday to Cornwall at half term, to a little cabin in the dunes with a view of the sea. It was a properly spectacular view, across the bay to St Ives, and the setting sun did that 'golden pathway' thing across the water that lay between us and St Ives every evening. But I think I spent almost as much time gazing at our little lawn. It was utterly strewn with daisies and buttercups. Where I have the odd clump in my garden, these were properly spattered everywhere, hugely generously, like gazing at the Milky Way from the desert but without the crick in the neck. It was a beautiful sight.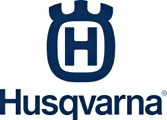 This blogpost is sponsored by Husqvarna


These were incredibly closely cropped, and I think that was a part of their beauty. There was no sense that this was a neglected lawn but, looking closely, I could see that the pretty weeds had crouched down low beneath the blades. They were mown, the gardener told me – swooping through the holiday park on our final day – once a week, with the blades low. The plants either flowered below that point or not at all, and these flowered. The flatness made it tapestry-like: another good reason to keep on top of my mowing.
It rather put paid to the idea that the best lawn is one entirely comprised of grasses. I'd love my lawn to look like that Cornish beach shack lawn. It also reminded me (albeit in a more common-or-garden form) of the beautiful jewelled lawns at Feeringbury Manor in Essex, and at Aberglasney Garden in Carmarthenshire. Here, dwarf bulbs have been deliberately planted into the lawn, scattered about the place, to create pin pricks of spring colour. They are all early flowerers, so that once they have died down the lawn can go back to being mowed. I think this would work well on my own little lawn (and give a good excuse for my tardiness in getting around to that first cut of the year).
To get the bulbs in I will need to wait until autumn planting time, but autumn bulb catalogues have already started to land on my doormat – the horticultural equivalent of Easter eggs in January – so it is certainly not too early to order. Feeringbury Manor uses the colourful combination of Tulipa bakeri 'Lilac Wonder' (lilac), T. humilis 'Persian Pearl' (purple and white), T. 'Honky Tonk' (pale yellow), T. 'Little Princess' (orange-red) and T. praestans (fire engine red) with Muscari 'Cupido' (blue). All of these can be planted in October and November; just dig a small hole, drop the bulb in, and re-cover.
But if it's more of a starred lawn than a jewelled lawn you are after, then now is certainly not too early to start. If your lawn isn't getting daisy-spattered of its own accord, you can give it a helping hand with either seeds or plugs from wildflowershop.co.uk, which offers daisy, buttercup, self heal, clover, the lot, all of which can be planted or sown onto roughed up bare patches right now. A few years down the line you will have a lawn worthy of a seaside chalet.
• This blogpost is the last in a series on lawns sponsored by Husqvarna. Read the earlier parts here, here and here.