'Lazy Housewife' and 'Bloody Warrior' conjure up all sorts of images, but in this instance they are key players in the new Heritage Garden at Belmond Le Manoir aux Quat' Saisons in Oxfordshire.
I designed the Heritage Garden to showcase heritage vegetables, as a result of a competition run in partnership with the Society of Garden Designers, Garden Organic and Hartley Botanic. It is now in its first growing season. Raymond Blanc, Le Manoir's owner and chef, is passionate about preserving variety, both as a way of having more choice in the kitchen, but just as importantly to safeguard diversity of our vegetable varieties.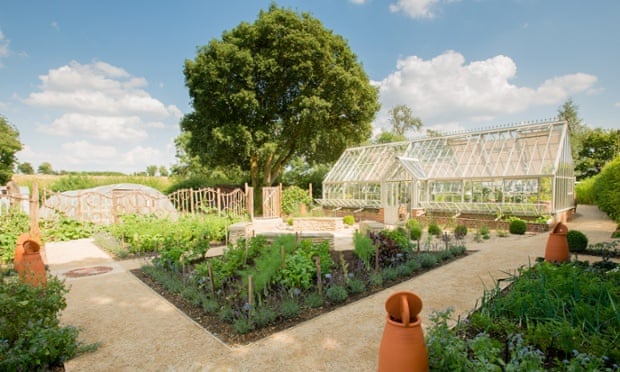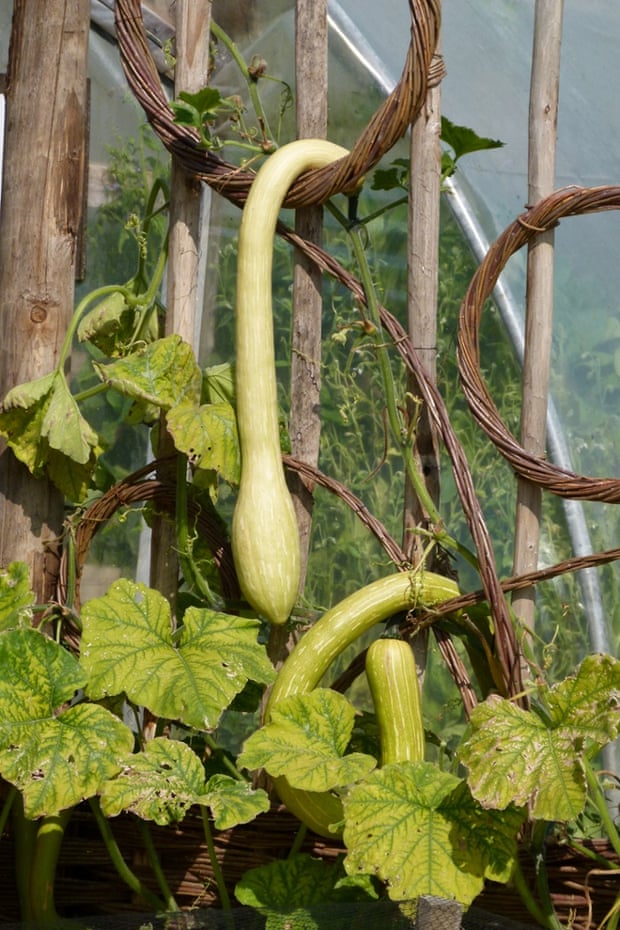 Although young, the garden has produced a colourful and bountiful harvest. The squash 'Tromboncino' was a favourite with visitors during September. The fruit snaked its way through and round the sinuous chestnut and willow growing screens, and it is not difficult to guess how it acquired its name. Tromboncino is now being harvested for seed, and for display in the glasshouse.
'Carruthers' Purple-Podded' pea has been a star of the show. It was very attractive both in flower – pink with magenta (which some visitors mistook for a sweet pea) –and pod – deep purple with a pewter bloom. It also highlighted the importance of growing heritage varieties. David Love-Cameron, the garden scholar at Le Manoir, had researched some heritage varieties from his local area, Northern Ireland, and wanted to grow 'Carruthers' Purple Podded'. The seed was not available commercially and the Heritage Seed Library had only a limited supply of this variety, and could not release seed. An appeal was put out on Radio Ulster, and a 86-year-old gardener who had recently "hung up his tools" rang in to say that he had some seed in a shoebox on the top of his wardrobe, and would happily donate some to the heritage garden.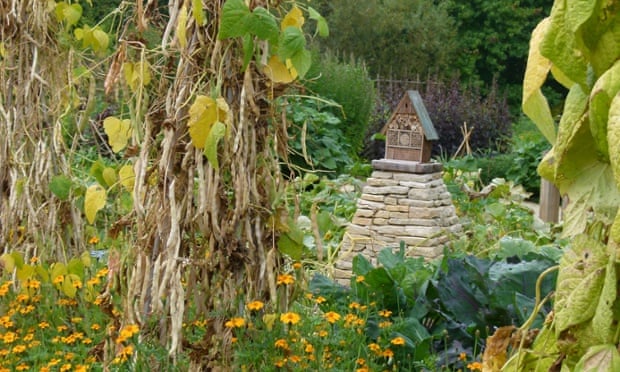 The garden is being checked daily to assess when vegetables, or their seeds, are ripe for harvest. 'Lazy Housewife' is a climbing French bean; it is stringless so saved the housewife a job! Its shiny white seed contrasts strongly with the coal-black bean seed of 'Cherokee Trail of Tears' which is being harvested from adjacent bamboo tepees.
Around the dry stone walls of the rotunda, 'Bloody Warrior', a cos lettuce with red specks on its leaves, contrasts with 'Carnival', a frothy pillar of copper-bronze oak leaves, and the cool grey-green toothed leaves of 'Brown Bath Cos'. Visitors who have not seen vegetables grown on for seed before often do not recognise the plants as lettuces.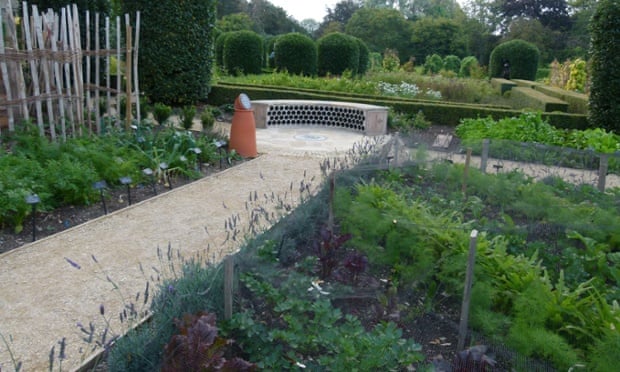 Interplanted with the lettuce are beetroots. Some of the beets were harvested young in late July, but others have been grown on to assess how the flavour has changed in the older roots being harvested now. The kitchens at Le Manoir hold regular blind vegetable tastings, and two of the heritage varieties have come out top in the recent pea and beetroot trials – 'Carruthers' Purple Podded' pea and 'Chioggia' beetroot have beaten other more well-known varieties to the gold medal in Raymond Blanc's kitchen.
• Anne Keenan MSGD is a landscape architect and garden designer. She designed and oversaw the implementation of the Heritage Garden at Le Manoir.