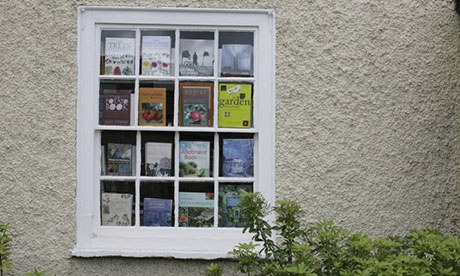 Gardening books on display in the window of a bookshop in Hay-On-Wye. Photograph: Martin Godwin for the Guardian
Once upon a time I used to work in a bookshop, and the gardening section there was really big and bustling – it was one of the most important areas in the shop. The other day I met an old friend who has gone back to work in the same shop and she said the gardening books now take up just a tiny little area behind one of the tills. First I was amazed, and then I wasn't. We both agreed: there just aren't that many interesting gardening books being published.
Garden publishing was brought to the fore at the recent Garden Media Guild Award knees up, as Dr Hessayon (of Garden Expert Book fame) made a rare appearance and a strong speech. He claimed:
"People don't have time for books when they're always on Google, Twitter or Facebook. The garden reference book market has declined because of the internet. In the future I'll offer people gardening advice but I won't write any more …. To write a bestseller now you need to choose something that you can't look up on Google."
Obviously he's not wrong. You can find everything online. However, it can't be the whole story because you can Google any recipe, and yet cookery books are not in decline. I think it goes back to the reality that gardening books are currently boring. It's a statement of fact and also a condemnation of garden publishing that Be Your Own Gardening Expert – which was first published in 1958, sold its 50 millionth copy in 2008 and is still a bestseller.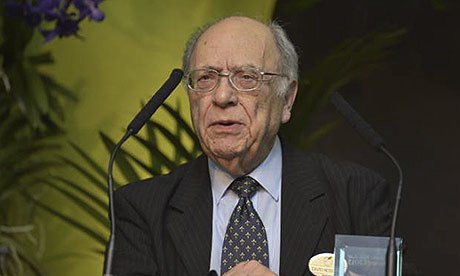 Dr DG Hessayon speaks at the Garden Media Guild awards 2013. Photograph: Photoshot


In fact, the different Garden Expert books still run throughout the bestseller list. However fantastic and classic they are, they are equally old-fashioned. The photos are extraordinarily ordinary and really is there no better, more up-to-date book than these? I look at cookery books and the photography is amazing, the layouts are appealing and interesting. Gardening books haven't moved on since the 1990s. Everything looks and sounds the same and has done for years. So you get – A Something Handbook, The Italian/English/Venetian/Garden, An Alamnac, Something Through the Seasons …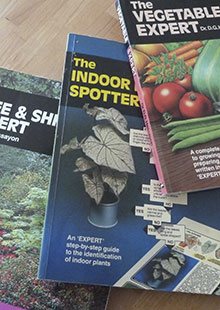 A selection of books by DG Hessayon. Photograph: Jane Perrone


The layouts are nothing new. I remember when Andy Sturgeon's book Planted came out in 1999. On the front cover it had a man's bald head with a terracotta plant pot and seedling balanced on top. It's was such a striking image. Everything about the photography in that book was refreshing, ground breaking! That was back in 1999 and nothing since has been
remotely as unusual as that. If gardening books had a personality themselves and not just a personality writing it – (and I consider here the RHS as a personality as they feature heavily in the book market and they are have a very traditional take on their books) then perhaps they would be more engaging. I think as things become more challenging in the gardening book market, commissioning editors fall back on safe bets. But that means we have a dull market and the idea of little margin of error means that you end up with a very narrow offering. Is there anything in falling off the beaten track?
Penguin do diverse things with their literature books. Unusual pamphlet-type series that have very attractive covers. It's clever, it's a different way of engaging the reading public. Perhaps this could be something for gardeners too? Slim, cheap volumes that are on hand to stuff into a pocket and carry into the garden. Areas at the back to make notes perhaps? Is this the answer? I don't know, I write here just to say that I think gardening is quite interesting and I don't see why we can't have books that are interesting too.
• Lucy Masters is a plant enthusiast who loves to garden. She founded the website wikigardening.com and has an intermittent blog, Sometimes Gardening.